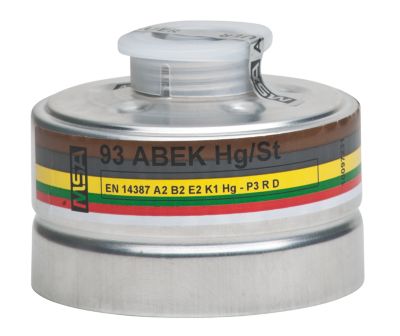 92/93 Combination Filters
The high-performance MSA filters provide strong protection against a wide range of toxic gases and particles  in full accordance with the latest standards. MSA's PlexTec particle filter technology increases filtering surface for easier breathing. Benefits for the user include: safe selection, no mix-ups, economical procurement, simpler stock keeping. Available in gas filter classes 1 or 2, and particles classes 2 and 3, in single or multiple gas range They are using the standard threaded connection EN148-1 and are compatible with all available facepieces equiped with the same thread. The 92 and 93 series of MSA gas filters are in full compliance with the REACH regulation and do not include any toxic materials listed in the European Regulation.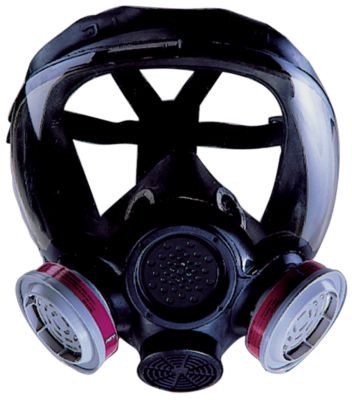 Advantage® 1000 Full-Facepiece Respirator
The low-maintenance, cost-efficient Advantage 1000 Full-Face Respirator provides top-notch protection without breaking the bank. The unit weighs 40% less than conventional full-face respirators and uses the same cartridges as the Advantage 200 LS respirator for additional flexibility. The Advantage 1000 respirator is constructed of soft Hycar rubber and features a wraparound flexible urethane lens that offers a comfortable fit with increased vision. The facepiece is available in three sizes and has a unique inturned lip that provides a strong seal. The unit also has a speaking diaphragm for clear, short-range communications and a nosecup to reduce lens fogging. The fully elastic, six-point head harness promotes quick donning and removal.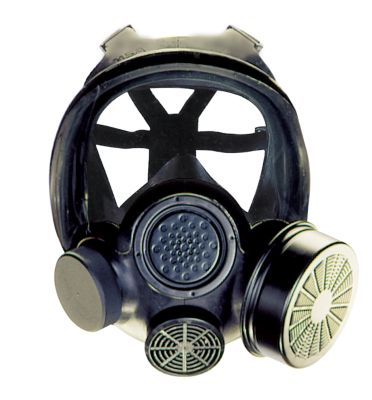 CBRN and Riot Control Gas Masks
Protect law enforcement and military personnel from a variety of respiratory hazards with this full line of CBRN and riot control gas masks. Featuring flexible lenses, wider field of view, permeation-resistant construction and built-in speaking diaphragms, these masks provide protection with a comfortable fit and superior visibility. Available in a variety of styles and configurations.
S-CAP Hood
This highly visible, one-size-fits-all yellow hood offers protection against smoke and gas from fires, especially carbon monoxide. The easy-to-use unit dons quickly and features a nose cup for a wide variety of head and face sizes, while the cotton neck seal ensures a tight fit. The high-performance filter offers thorough protection, while the wide lens provides an increased field of vision and the low breathing resistance reduces claustrophobia.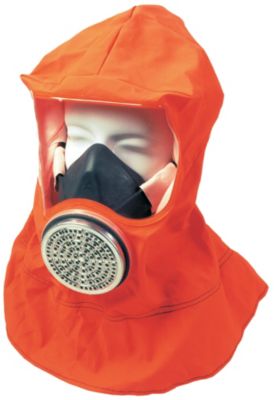 Smokehood
Designed especially for the offshore oil industry, this self-adjusting, highly visible orange hood offers protection against radiant heat and smoke. The one-size-fits-all unit dons quickly and features an elastic neck seal and high-performance filter for thorough protection. The large window and low breathing resistance offer an increased field of vision and reduce claustrophobia.