Featured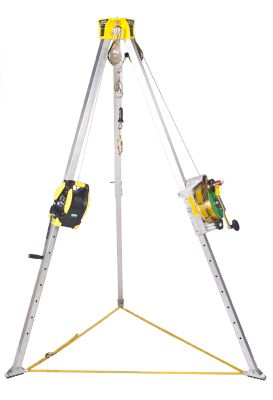 Confined Space Entry Kits
Tripod confined space entry kits provide simple ordering with all the necessary components for a complete safety system. Kits are ideal for applications in tanks, manholes and other vertical entry work practices.
Featured
Workman® Rescuer
MSA's Workman Rescuer provides fast, easy and intuitive fall protection with integral bi-directional retrieval capability. Not only does the Workman Rescuer arrest the fall, its retrieval capability allows the fallen worker to ascend or descend to a safe location. This durable, economical addition to the Workman Series of products offers fast installation and setup, ideal for applications where time and ease of use are a priority. The Workman Rescuer is also a stand-alone retractable device, as the carrying handle may be used as an anchorage attachment.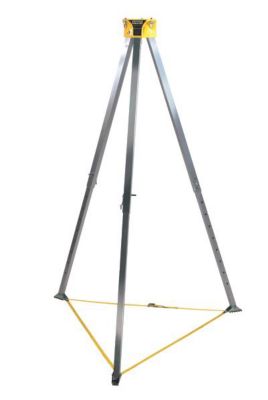 Workman® Tripods
MSA Tripods make confined space entry with vertical descent easy. The Workman Tripod features internal leg-locking mechanism, maximum height indicator on the tripod legs, cut-resistant leg pin retention chains, recessed product labels, reduced weight and integral carrying strap.