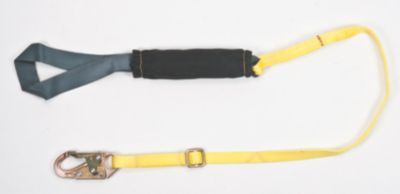 ArcSafe® Energy-Absorbing Lanyard
Providing electrical arc flash protection, ArcSafe® Lanyards use a tear-tape design to keep fall arrest forces below 900 lbs. ArcSafe® Energy Absorbing Lanyards connect the back (dorsal) D-ring of MSA full-body harnesses to a qualified anchorage and anchorage connector.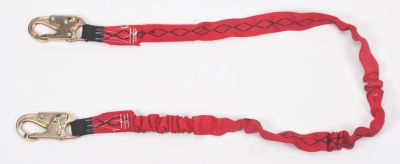 Diamond® Energy-Absorbing Lanyard
Raising the standard for shock-absorbing lanyards, the FP Diamond Energy Absorbing Lanyard's light weight and streamlined design contains a strong and durable polyester sheath that's abrasion and UV-resistant. FP Diamond Energy Absorbing Lanyards connect the back (dorsal) D-ring of MSA full-body harnesses to a qualified anchorage and anchorage connector. The energy absorber keeps fall arrest forces below ANSI and OSHA limits and deceleration distance is controlled to a maximum of 42 inches.

Workman® Energy-Absorbing Lanyard
When free-fall distance can exceed two feet, use a lightweight, low-profile Workman® Energy-Absorbing Lanyard. The energy absorber not only limits force on the body in a fall, but also on the anchor location. The shock absorber includes a clear, durable protective cover over the labels to increase service life and allow for easy inspection.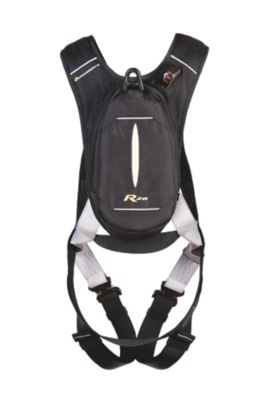 Latchways Personal Rescue Device®
The MSA Latchways® PRD is a lightweight, unobtrusive personal rescue device that is an integrated full body harness system for self-rescue. In the event of a fall the device lowers the person gently to the ground in a controlled descent.
Rescue Kits
A specialized rescue product designed for extreme cases in which a rescuer needs to be lowered head-first into a confined space to perform a rescue. The Confined Space/Head First Extraction System (HFES) allows the rescuer to be lowered comfortably into a confined space head first, harness the victim, and raise both victim and rescuer out of a confined space. Consists of an adjustable lifting strap, an adjustable victim strap, one pair of ankle harnesses, two carabineers, and a storage bag. This small, compact system can be used with any confined space retrieval equipment such as tripods and davits.
Featured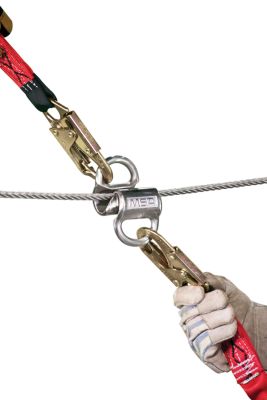 Gravity™ Sure-Line™ Horizontal Lifeline
MSA's newly enhanced Gravity Temporary Horizontal Lifelines offer unique, exclusive bypass shuttles enabling two workers to share a line and pass each other while maintaining 100% tie-off. The Gravity Sure-Line™ Temporary Cable Horizontal Lifeline for quick, easy installation at temporary work sites is suspended between two approved anchor points to provide worker fall protection during horizontal movement. Lightweight system is rated for two people.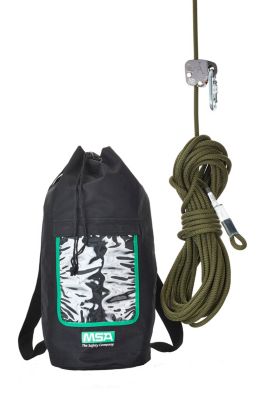 Rope Grab Easy Move With Lifeline
The Easy Move device with lifeline is used to provide temporary fall protection on ladders or when climbing. This system can also be used to provide a secondary lifeline for suspended positioning systems used by building/structure inspectors, window cleaners, andmaintenance personnel. The vertical lifeline kit consists of 15, 20, 25 or 30m of 11mm polyamide rope with sewn eyelets, Easy Move device and carrying bag.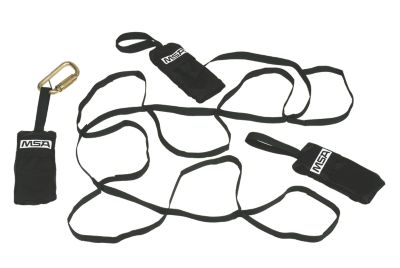 Harness Accessories
MSA's Harness Accessories maximize user comfort and allow customization of harnesses.