Cairns® Invader 664 Composite Fire Helmet
Engineered to fit a wide variety of head sizes for a proper SCBA mask fit, the impact cap of the Cairns Invader 664 Composite Fire Helmet provides superior impact and thermal head protection. Its patented shell release allows escape from snag hazards. Non-corroding, through-color fiberglass composite of this modern fire helmet shell resists cracking and chipping. Available with MSA's popular Defender Visor, which can easily be raised or lowered with a gloved hand.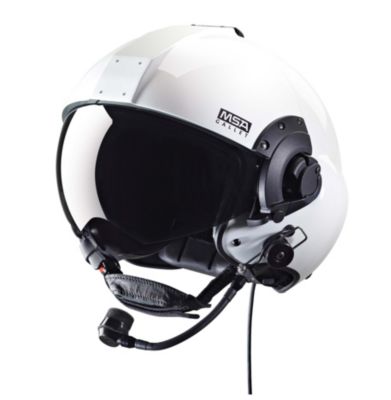 LH 350 Helicopter Helmet
LH 350 is MSA's new generation of flight helmet designed for pilots and crew members performing: Rescue, Combat or Transport flights on helicopters. LH 350 helmet includes dual visors and integrated hard cover for protection or Night Vision Goggles mount.