Covers for Cylinders
Breathing air cylinders cover and protect your most valuable asset - under a high pressure. The quality of this security comes at a price. Your breathing apparatuses were designed to withstand most environmental hazards. Compressed air cylinders, however, can already lose operational safety by superficial damage and can become unusable. So it is worth to keep your cylinders undamaged and clean while they are in use under protected conditions. Our protective covers meet all basic needs for the protection of your cylinders.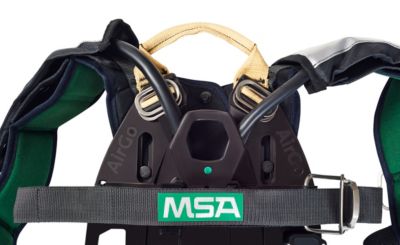 SCBA Accessories
MSA SCBA Accessories support and enhance the protection grade of your equipment, increase your comfort and save time and costs by optimizing your workflows. Even simple appearing enhancements can make a huge difference to increase the chances to survive or to simply free more financial resources for other important investments. The details of our products show the bandwidth of our experience and empathy for the challenges of your work environment, be it for training, during maintenance and most important, in the real life operations.