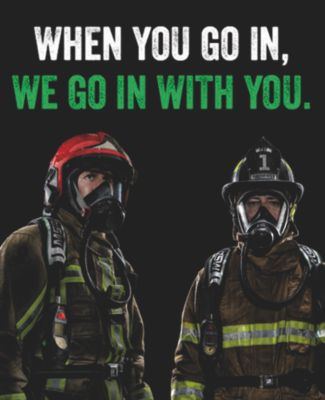 When You Go In, We Go In With You
Structural Firefighting in buildings is certainly the most alarming and one of the most dangerous and challenging operations. But also open space fires as well as dealing with rescue operations, hazmat interventions and even technical incidents like road traffic accidents are similar demanding to body, mind and health of Firefighters and other First Responders teams. All missions resemble one thing - the requirement of different skills and special equipment to effectively face the very specific risks and requirements.
Inventing and delivering Protective Equipment for exactly these operations is our passion and mission. In our portfolio you will find various solutions to tackle risks like:
Impacts of flames and highest temperatures, toxic IDLH atmospheres, low visibility, falling debris, confined spaces, damaged vehicles, gas leakage or chemical splashes, and also unstable ground, environmental or structural hazards, projectiles and high noise situations
For more than a century, MSA has been working closely with firefighters worldwide to develop the best self-contained breathing apparatuses (SCBA), world leading head protection systems, sophisticated digital monitoring systems as well as thermal imaging cameras and innovative portable gas detectors.
Rugged and reliable equipment to battle toughest conditions is the backbone of why we can proudly say MSA is "The Safety Company."
*NEW* Whitepapers Available for Download, Click Here to Scroll Down »
Get Your Trial Sample Now
---