Mining is a high-risk industry and one of the most challenging when it comes to protecting the health and safety of workers. Whether surface or underground, mining involves working in hazardous conditions and encompasses use of heavy machinery and tools that are potentially dangerous. Working in mines and carrying out mining tasks exposes a worker to risks, such as:
Explosions and fires from ignition of methane or coal dust
Noise induced hearing loss
Respiratory disease caused by mining dusts and fumes
Injuries from falling rocks while drilling or crushing
Irritation or injury to eyes from dust, dirt or stone/coal particles
Falls from heights during normal operation or maintenance
Mine rescue teams with long duration air requirements
Mobile equipment accidents and more
MSA's expertise in miners' protection is visible throughout its wide range of specific safety solutions. MSA products meet local and international standards and are designed to ensure the highest safety requirements. Our goal is to make the mining workplace better and safer.
Click on the links under the Featured Products below to come to the most successful MSA Mining Safety Solution or customise your safety solution with us now.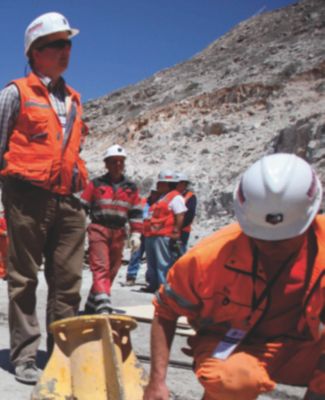 ---