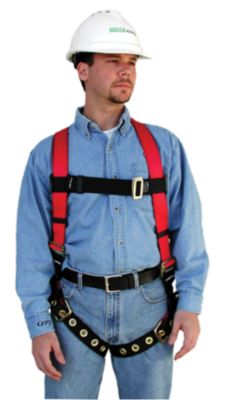 FP Pro® Harnesses
FP Pro® Harnesses provide comfortable protection even after long hours of use in extreme conditions due to super-lightweight features and durable webbing. It is available in cross-chest and vest styles with optional hip D-rings for work positioning and fits a wide range of body types and sizes. Color-contrasting thigh and torso straps simplify donning.
Gravity® Harnesses
Gravity series harnesses meet the needs of workers in specialty environments of specific work applications such as high heat, welding, corrosion, rescue, rigging and suspension. The  Gravity® Coated Harness uses a special urethane web coating to resist stains and wear and tear that are common when working in dirty environments.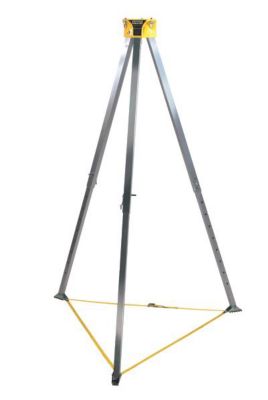 Workman® Tripods
MSA Tripods make confined space entry with vertical descent easy. The Workman Tripod features internal leg-locking mechanism, maximum height indicator on the tripod legs, cut-resistant leg pin retention chains, recessed product labels, reduced weight and integral carrying strap.