Featured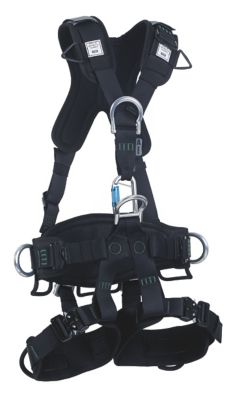 Gravity® Suspension Harnesses
The Gravity Suspension harness provides unparalleled comfort for all applications that require extended periods of time in a fall protection harness.  The features and benefits of this new family of harnesses from MSA are designed to reduce fatigue and allow users to perform their duties better and in more comfort. Models are designed for very easy donning, one hand adjustment at all adjusters, and modern styling.
Featured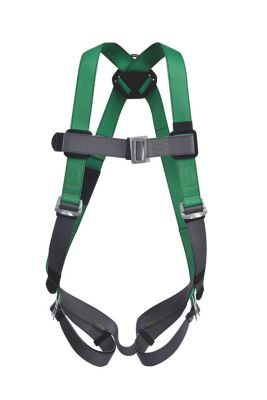 V-FORM™ Full Body Harness
With lightweight and durable components, MSA V-FORM™ range of safety harnesses provide full comfort to the users. These full body harnesses come in the catchy color combination of MSA Green and Gray.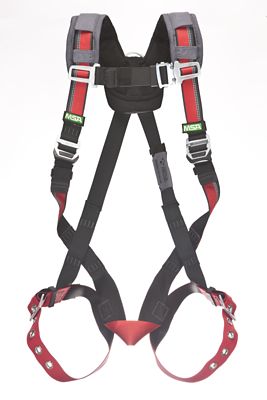 EVOTECH® Harnesses
For the latest design features that improve user comfort, ease of use, durability, and user safety, choose the  EVOTECH ® Harness. The EVOTECH harness has Nanosphere® coating on the webbing that repels grease, dirt & moisture.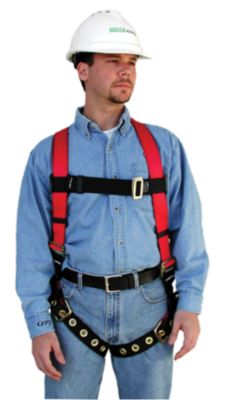 FP Pro® Harnesses
FP Pro® Harnesses provide comfortable protection even after long hours of use in extreme conditions due to super-lightweight features and durable webbing. It is available in cross-chest and vest styles with optional hip D-rings for work positioning and fits a wide range of body types and sizes. Color-contrasting thigh and torso straps simplify donning.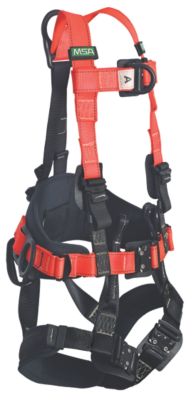 Gravity Utility ASTM Harness
Full Body Harness that can be used in a diverse number of applications like: Confined Space, Rescue, Transmission Tower, Telecom Tower, Rope Access, and many others. Using the Gravity Utility Harness you will also be protected by a fall and in addition the harness has been tested to continue to provide protection when an arc flash occurs.
Gravity® Harnesses
Gravity series harnesses meet the needs of workers in specialty environments of specific work applications such as high heat, welding, corrosion, rescue, rigging and suspension. The  Gravity® Coated Harness uses a special urethane web coating to resist stains and wear and tear that are common when working in dirty environments.
Workman® Harnesses
Quality, comfort, and value come together in the Workman line of products. Workman Full Body Harnesses feature lightweight components and durable webbing. For corrosive environments, the Workman® Stainless Steel Full Body Harness comes equipped with stainless steel hardware.  Stainless steel components are resistant to harsh environments so they maintain durability when used in corrosive environments.