Featured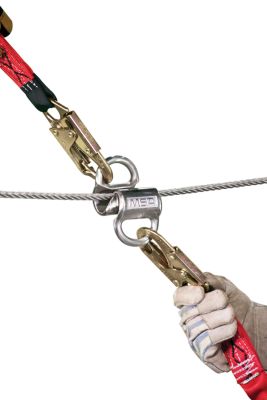 Gravity™ Sure-Line™ Horizontal Lifeline
MSA's newly enhanced Gravity Temporary Horizontal Lifelines offer unique, exclusive bypass shuttles enabling two workers to share a line and pass each other while maintaining 100% tie-off. The Gravity Sure-Line™ Temporary Cable Horizontal Lifeline for quick, easy installation at temporary work sites is suspended between two approved anchor points to provide worker fall protection during horizontal movement. Lightweight system is rated for two people.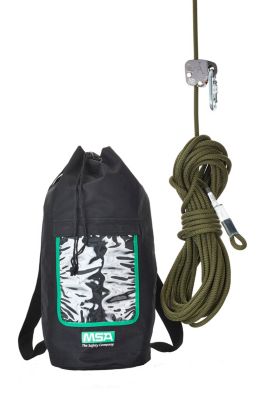 Rope Grab Easy Move With Lifeline
The Easy Move device with lifeline is used to provide temporary fall protection on ladders or when climbing. This system can also be used to provide a secondary lifeline for suspended positioning systems used by building/structure inspectors, window cleaners, andmaintenance personnel. The vertical lifeline kit consists of 15, 20, 25 or 30m of 11mm polyamide rope with sewn eyelets, Easy Move device and carrying bag.