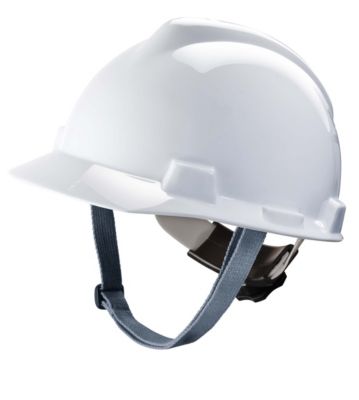 Chinstraps for MSA Hard Hats
Put and keep MSA helmets in their place with these comfortable, adjustable chinstraps. Available in two styles; suspension-attached and shell-attached.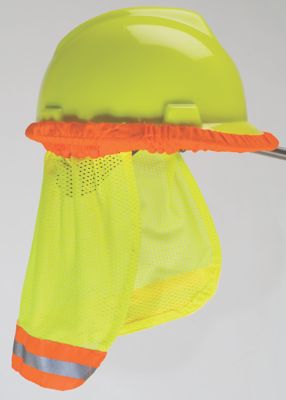 SunShade Hard Hat Accessory
Keep workers cool and comfortable on the job with this lightweight, mesh ear and neck shade. Easily attaches to hardhat or cap to protect from sun and heat. Features a contrasting color band and reflecting stripe to increase wearer visibility. Three strategically placed clips keep the shade from slipping or turning. Won't interfere with MSA face shields and frames.