Part Trailblazer. Part Top Gun.

All Cairns®.
MSA Cairns® XF1
All-new, game-changing, jet-style fire helmet
The Cairns XF1 Fire Helmet has been certified compliant to NFPA-1971:2018 and NFPA-1951:2013 for USAR applications.
The Right Time for Something New
We know the MSA Cairns XF1 looks entirely different than the helmet you're wearing now. And that's the point. At MSA Cairns, we're always striving to innovate helmet technology—which is why we're always talking to firefighters about their gear.
"I tried to hate this helmet, but after wearing it …

I'm a fan, I truly am."
— Andrew Tomer
Division Chief: Allegheny County Emergency Services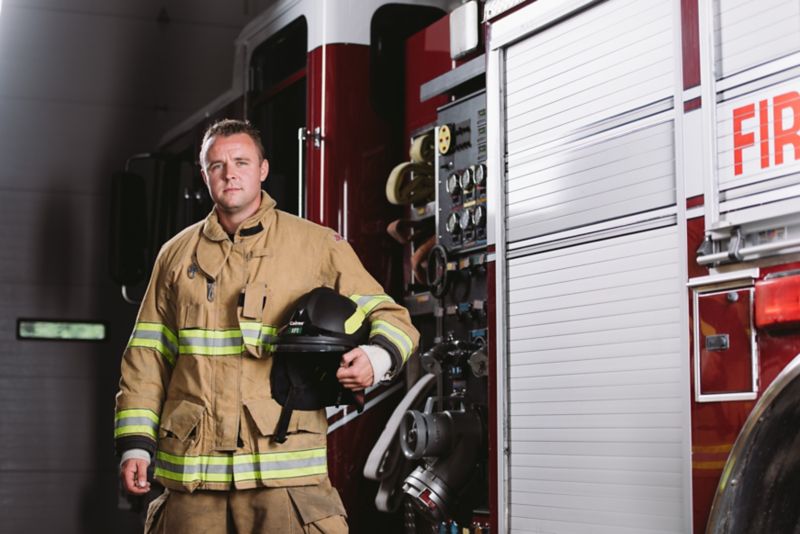 Cairns XF1 Fire Helmet Integrated Accessories
From the company with a tradition of helmet innovation: a not so traditional set of helmet features.